Be Creative
Have an idea for an awesome tattoo? Consult with our artists to create the ultimate tattoo personalized just for you!
Stay up to date with Broken Lantern latest tattoo's, news and upcoming events. Thank you for your support!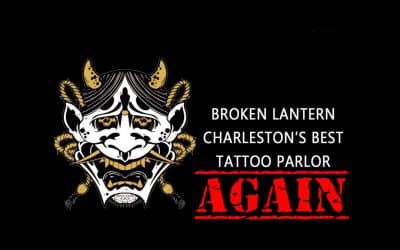 We are very proud of the team of artists we have managed to put together here at Broken Lantern Tattoo, with a solid and well rounded group of tattoo artists and building off the momentum of winning Charleston's Best Tattoo Parlor last year, we have managed to repeat...
read more