Shane Watkins is a multi talented award winning artist of more than 20 years and counting. He enjoys every aspect of tattooing, whether it's black and grey or color, photo realism or impressionistic, he can help you reach your goal. Some of his clientele range from professional wrestlers like Jeff Hardy and Shawn Michaels to sports figures like MLB player Nick Swisher and others from the New York Yankees. He has won many awards and been published in numerous magazines. He enjoys collaboration between the customer and himself in order to achieve the perfectly personalized tattoo just for you. He usually has a wait for custom designs, if you don't mind going through the creative process in order to have a custom tattoo, he will be pleased to help you.
Be Creative
Have an idea for an awesome tattoo? Consult with our artists to create the ultimate tattoo personalized just for you!
Stay up to date with Broken Lantern latest tattoo's, news and upcoming events. Thank you for your support!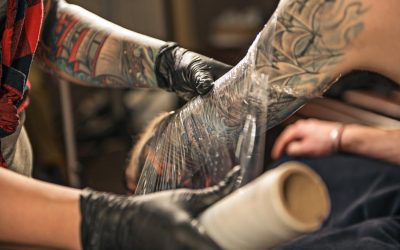 It is always important to remember that before your new tattoo begins peeling and scabbing it is essentially an open wound and needs to be treated as such. Make sure to give your tattoo the time and attention it requires to heal properly. Charleston is a uniquely...
read more
Broken Lantern Tattoo fosters an environment for creativity and growth. We encourage our artist to travel to tattoo expos and conventions to interact with industry heavy hitters, see the latest in tattoo technology, and keep our fingers on the pulse of tattooing. This...
read more