Hi there! I'm Constance. I've been tattooing since 2016. I started tattooing at Tabernacle Tattoo in Ybor City, Tampa under Zenon Pawelski, and then moved back to Charleston in fall of 2018. I am very proud to call Broken Lantern and the solid crew of quality tattooers my new home and tattoo family. I enjoy doing illustrated tattoos, heavy black work, minimalist tattoos and watercolor. I really look forward to connecting with new clientele in the future and making a great impression on the city of Charleston! Thanks for stopping by, checking out our website and reading a little about me! See ya soon!
Be Creative
Have an idea for an awesome tattoo? Consult with our artists to create the ultimate tattoo personalized just for you!
Stay up to date with Broken Lantern latest tattoo's, news and upcoming events. Thank you for your support!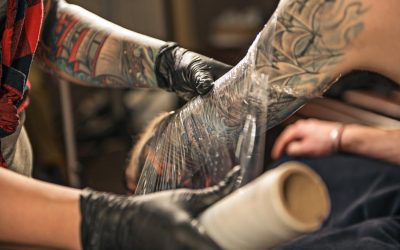 It is always important to remember that before your new tattoo begins peeling and scabbing it is essentially an open wound and needs to be treated as such. Make sure to give your tattoo the time and attention it requires to heal properly. Charleston is a uniquely...
read more
Broken Lantern Tattoo fosters an environment for creativity and growth. We encourage our artist to travel to tattoo expos and conventions to interact with industry heavy hitters, see the latest in tattoo technology, and keep our fingers on the pulse of tattooing. This...
read more