Chris Jones has been tattooing since 2011. Being Active Duty Navy, he has had the privilege of tattooing all over the world. He specializes in American Traditional, Watercolor, Dot work, and color tattoos. There is no project too big or too small. Chris will work with the budget you have to give you the best tattoo possible! Come in and check out his work, he would love to collaborate with you and make your tattoo dreams come true.
Be Creative
Have an idea for an awesome tattoo? Consult with our artists to create the ultimate tattoo personalized just for you!
Stay up to date with Broken Lantern latest tattoo's, news and upcoming events. Thank you for your support!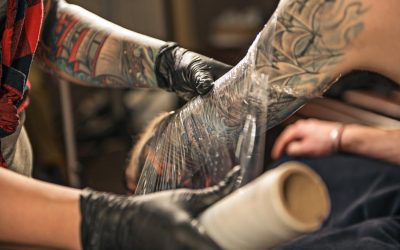 It is always important to remember that before your new tattoo begins peeling and scabbing it is essentially an open wound and needs to be treated as such. Make sure to give your tattoo the time and attention it requires to heal properly. Charleston is a uniquely...
read more
Broken Lantern Tattoo fosters an environment for creativity and growth. We encourage our artist to travel to tattoo expos and conventions to interact with industry heavy hitters, see the latest in tattoo technology, and keep our fingers on the pulse of tattooing. This...
read more